Main content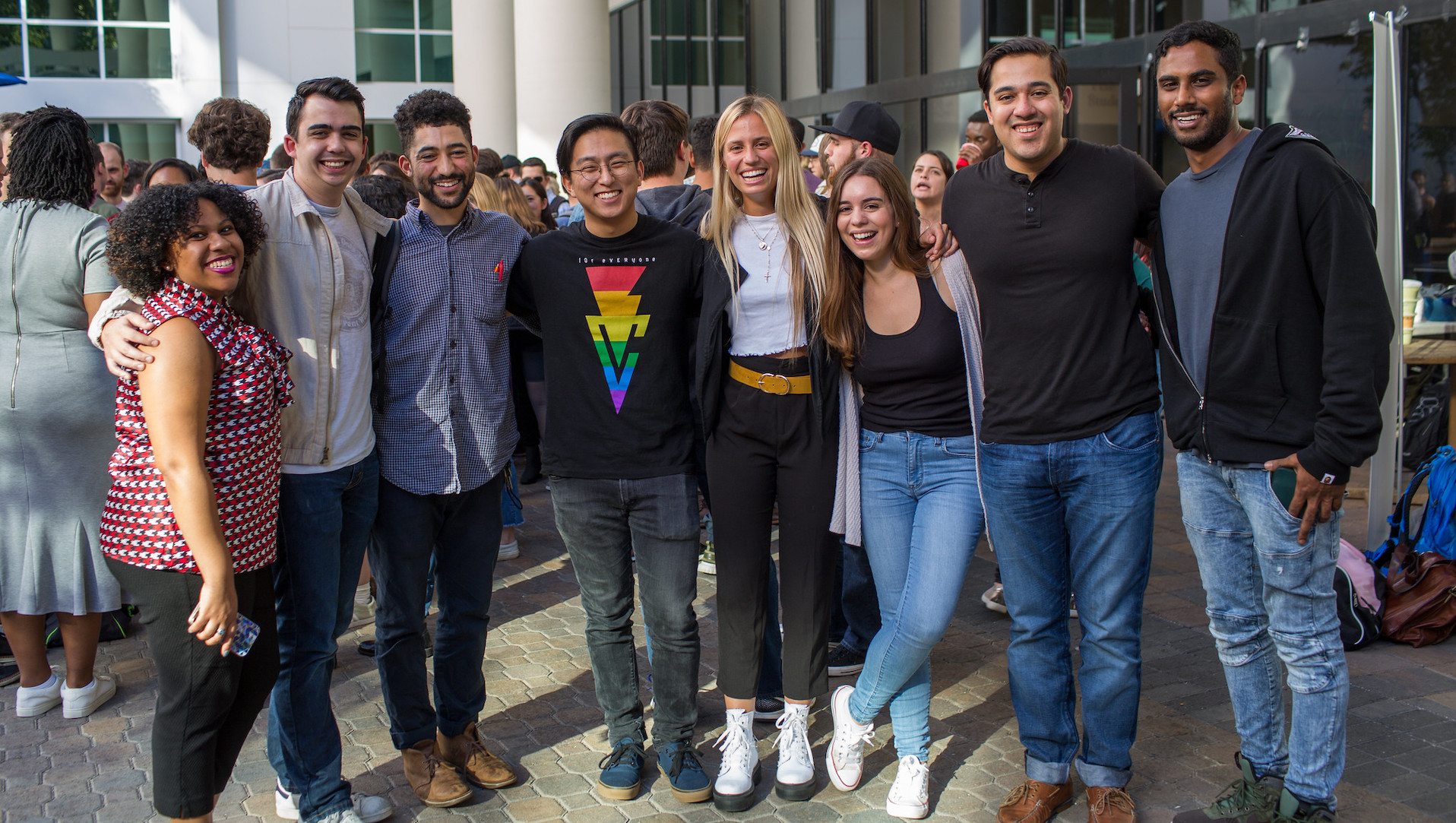 Our Core Values at Work
Our thriving community of scholars and leaders champion diversity and equality in the legal profession. In 1962, Emory Law led the Southeast in integrating legal education with the historic case Emory v. Nash. Today, Emory Law continues to embrace a commitment to diversity and inclusion among students, faculty, and staff.
View the Emory University Statement on Diversity »
Goals
Cultivate a sense and reality of an inclusive community
Collaborative planning of short and long-term programs and initiatives to influence Emory Law's path to becoming a diverse, equitable and inclusive community in theory and fact
Work within the strategic planning process to revise Emory Law's mission, values, and goals to indicate commitment to antiracism
Support university commitments to, inter alia, hire and retain a diverse staff and faculty
Host student-led antiracism and academic freedom forum/creative expressions
Support Emory Immigration Coalition Initiative and university-led LGBTQ programs 
Programming
In 2020, DEI initiatives began with several activities, including:
Focus groups held with faculty and staff
Promotion of the lecture series Conversations About 20th Century Racism, a digital series that featured prominent scholars from the Emory University community.
An exclusive screening of the documentary John Lewis: Good Trouble
Promotion of the Emory University Center for Ethics' webinar "How to be an Anti-Racist" featuring Dr. Ibram X. Kendi
Student Forum: Building an Inclusive Emory Law Community
Recognition
---
Selected Student Affinity Groups
Student Organization

President

Asian Pacific American Law Students Association (APALSA)

Eliza Del Carmen, eliza.del.carmen@emory.edu

Association of International Law Students

Xiaolu Xu, xiaolu.xu@emory.edu

Black Law Student Association (BLSA)

Destiny Williams, destiny.williams@emory.edu

Chinese American Law Students Assocation (CALSA)

Christian Legal Society (CLS)

Constance Schneider, constance.schneider@emory.edu

Disabled Law Students Association
Flannery Sonner, flannery.sonner@emory.edu
Morgan McGee, morgan.mcgee@emory.edu

Jewish Law Students Association (JLSA)

Jake Greenstein, jake.greenstein@emory.edu

Latin American Law Students Association (LALSA)

Nikki Hurtado, nikki.hurtado@emory.edu

Legal Association for Women Students (LAWS)

Lauryn Morris, lauryn.morris@emory.edu

Middle Eastern Law Students Association (MELSA)

Ahmad Mango, ahmad.mango@emory.edu

Muslim Law Students Association (MLSA)

OUTLaw

Matthew Kluge, matthew.kluge@emory.edu

South Asian Law Student Association (SALSA)

Mayank Srivastava, mayank.srivastava@emory.edu
Leadership and Partners
Director of Community and Inclusion and Chief Diversity Officer
2022-2023 Committee Members
University Partner Organizations
Milestones

Is there a moment in Emory Law's history that reflects our growth toward a more inclusive environment? Share milestones, historic achievements, and personal victories with us.