Main content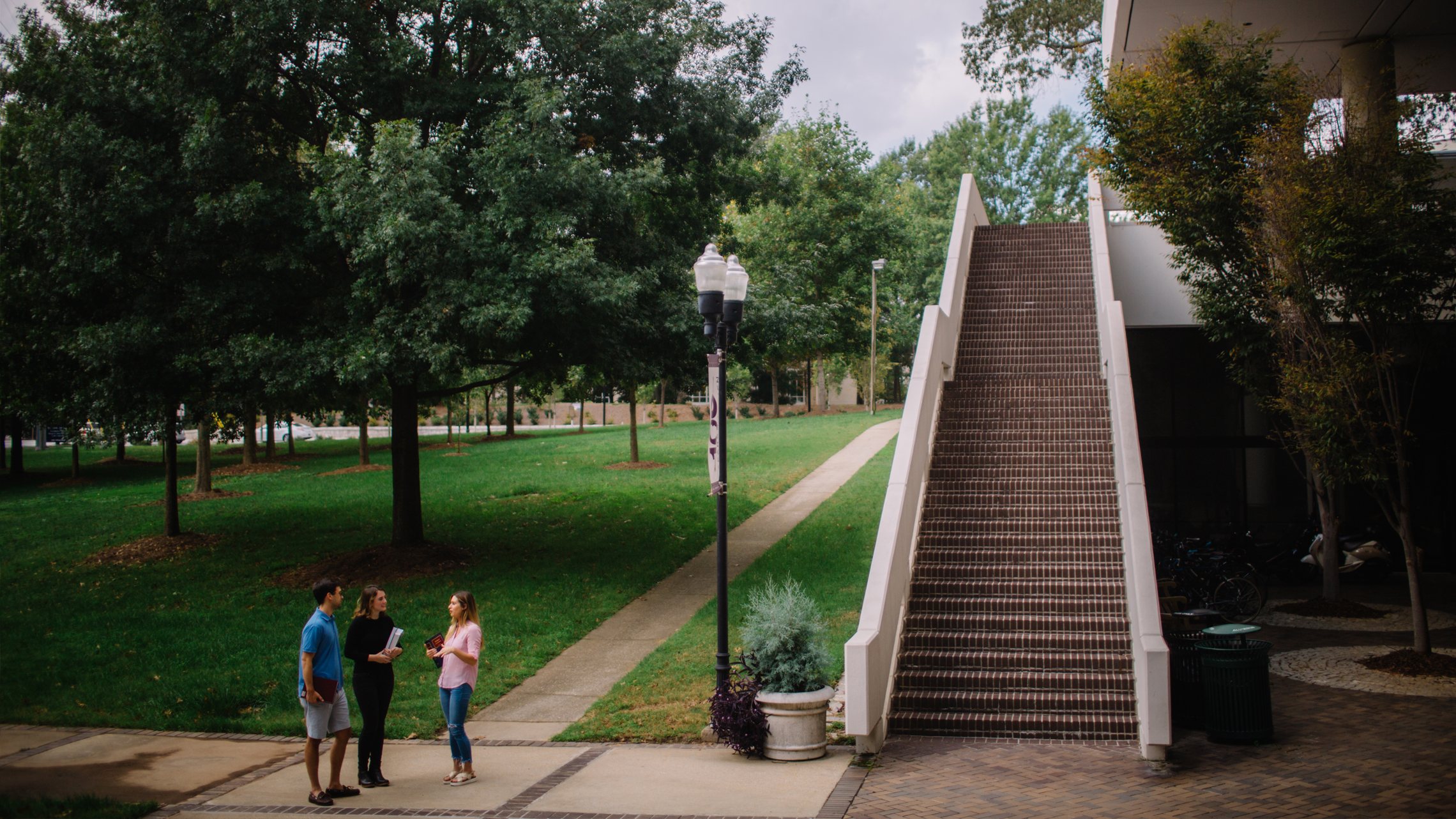 In recognition of the valuable perspective international students provide to our community, Emory Law offers an accelerated Juris Doctor (JD) degree for foreign-trained lawyers. Candidates admitted to the program enter with advanced standing, receiving up to one year of elective credit for the foreign law degree. Required foundational courses are taken in the first year of study and students are then able to develop an individualized curricular path of elective credits in the second year of the program. Graduates receive a JD degree from Emory Law, with the opportunity to sit for a U.S. bar exam after completion.
Admission 
The AJD program will not be offered for the 2022-2023 academic year due to enrollment management purposes. Foreign-trained attorneys interested in a US legal degree should consider the 3-year JD program or our LLM program.
Applicants should submit all application materials through the Law School Admission Council (LSAC) website. A completed application will include:
Emory Law two-year JD application form and non-refundable $85 application fee
Personal statement describing your objective in pursuing a JD degree from Emory Law. Please include any experiences, qualifications, or other information you believe to be relevant.
Transcripts - translated, if not in English, through the Law School Admission Council Credential Assembly Service (CAS).  Emory Law School requires the use of the LSAC CAS for transcript and credential evaluation.
A curriculum vitae (resume)
At least one letter of recommendation submitted via LSAC's document assembly service. This letter of recommendation should preferably come from an individual who can speak to your ability to succeed in an academic context.
TOEFL or IELTS score submitted via LSAC's document assembly service
Admission to the Accelerated JD program is extremely competitive. As such, admission is limited. All candidates are considered for admission on a holistic basis and may be required to participate in an evaluative interview with Emory Law admission staff before a final decision is made.
Applicants are encouraged to explore the 3-year JD option to maximize legal educational opportunities at Emory Law. Accelerated JD students are not eligible to participate in Emory Law journals. Limited opportunities may be available for mock trial and moot court teams depending on the organizations needs and regulations in each academic year. Participation is not guaranteed. Due to the 2-year nature of the Accelerated JD program, participation in clinics and transactional law certificate program may be limited as well. Accelerated JD students are ineligible for joint degree and study abroad programs.
Eligibility
Eligible students will have earned a first degree in law or completed at least one year of graduate legal study at an accredited University in a jurisdiction outside of the United States. For foreign-educated attorneys, first law degree designations vary by country. For a list of law degrees that meet this requirement, please refer to the Minimum Degree Requirements by Country chart that is located on the LSAC.org website. »
Strong candidates for the program will have a record of superior academic ability.
At least a year of professional experience is preferred.
The LSAT is not required.
English Language Ability
Students in the two-year JD program should be prepared to read, and discuss in class, difficult technical material. Daily class preparation is demanding and students with English language limitations may have difficulty. Only students who feel confident in their English language ability should apply.
For this reason, the TOEFL (Test of English as a Foreign Language) is required. A minimum TOEFL score of 600 on the paper-based test, 100 on the Internet-based test, or 250 on the computer-based test is expected. Emory Law also accepts scores from the IELTS examination, for which a minimum score of 7.0 is expected.
Curriculum
Students in the two-year JD program are required to complete a minimum of 62 credit hours (subject to review of their prior coursework in law), all of which must be taken in residence at Emory Law. Required classes include:
In addition, students must complete the upper-level writing requirement in their second year.
---
Contact Information
Contact us for more information about the Accelerated JD for Foreign-Trained Lawyers.